How often have you heard the phrase "you only get one chance to make a great first impression"? If you want to succeed in marketing and sales, you better start using these powerful words to your advantage.
You probably already know that the first impression is important. Whether you're talking about a job interview or meeting new friends, you want to leave a good impression from the very beginning.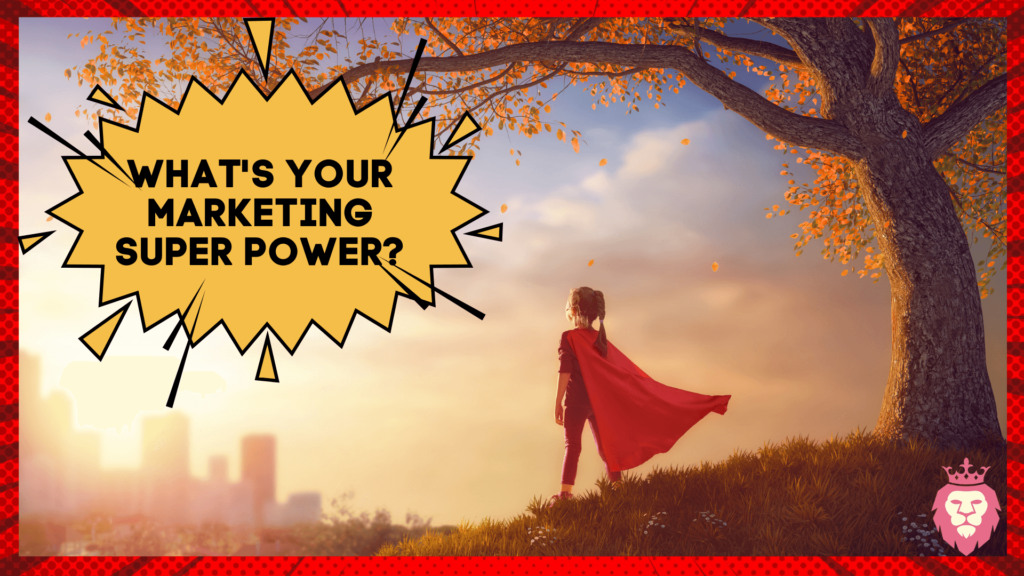 Whether you realize it or not, every single person has a unique personality. And each personality type has its own strengths and weaknesses. When it comes to marketing and sales, knowing your audience and their personalities can be the difference between success and failure.
So, what makes you different and why should a potential client listen to you in all the noise, and all the marketing strategies flowing around online?
Effective marketing strategies are important, and today I will share my most powerful secret when it comes to attracting your ideal client and how to market your coaching business!
And what is even better is that it does not matter what social media platforms, what coaching services or if you have a larger audience. This method works 100% of the time!
It seems paradoxical – the more you give away, the more people are willing to pay for your services – but it's true. 
This exact approach has worked quickly and effectively for me for years and has helped me have a continuous flow of new coaching clients. 
The key to making this method work is you have to give your potential client helpful content and that is of high relevance. This builds people's confidence that you consistently know your stuff and that you can be counted on for long-term value. 
People soon realize that if you're willing to give away such valuable expertise, think how great the coaching program they pay for will be!
So how do you share your expertise with your prospective clients? 
Through writing, speaking, and video, of course!
And it starts with being able to get your core ideas down on paper in a way that catches your audience's attention and compels them to action.
This method works perfectly for health coaches, spiritual coaches, business coaches, and life coaching businesses! And it is super easy to use together with your exciting marketing efforts and content marketing plans. 
It starts with an idea!
If the idea of writing an article,  giving a speech, or recording and sharing a video feels overwhelming, stay with me!
I'm going to show you how easy it can be if you follow a basic formula that works every time!
We've all stared at a blank page, at a loss for words or ideas…and wondered how in the world to write the article, proposal, report, or presentation that's due soon…with the deadline looming and no inspiration in sight. 
It's the worst feeling and brings out the procrastinator in all of us.
Next time you'd rather clean out your desk than force yourself to sit down and write something, try this easy approach:
Brainstorm a shortlist of things that your clients struggle with.


– What problems drive them to you?




– Why are they willing to pay good money for your services?



Remember, it's not about you — it's about them, their pain, and their needs. This is now your list of topics for articles and talks.


Pick one topic and answer the following questions:
– What's the problem?
– What's the lost opportunity?
– Why is this important to address?
– What will happen if it's ignored?
– What's your solution?


 Write your answers to these questions and don't worry about how it flows or even that you're using good grammar.

Just get your ideas on paper (or into the computer). Notice that by now, you have at least a page written. Pat yourself on the back and keep going!


Go back and clean up what you've written, add a catchy title and some headlines to break up the text, keep your paragraphs short, add some bullets or numbers to guide the eye.



Maybe add references or a diagram. Step back and review what you've done.


By now, you've got an article!


(Optional) Ask a couple of trusted colleagues, clients, or friends for feedback on your draft – really do this because it helps!

Plus, it's a great confidence booster and a low-risk way to share your writing with a small audience first.


Put your new article on your website, offer to send it as a follow up when networking, send it to current clients, use it as the basis for getting booked for talks (more on how to in a future article…) Whatever you do, don't let it languish.



USE it as a way of sharing your expertise.
This is a great formula for getting your topic and outline done! And by now, you either have an article to share or a solid daft for your next presentation or video!
If you are creating a video, I would suggest writing bullet points instead of a word-by-word script. This will make it easier to remember what to talk about, make the video less stiff, and instead make it more dynamic and flowing. 
Always remember that the VIEWER is the hero and that the content must be focused on serving them! This is the most important part of all of this! Always provide your target audience with valuable content that is truly helpful to them! 
To me this is not just a great way to help people overcome problems or challenges, it is a great way to give someone a "coaching session" for free by just sharing my knowledge! 
It's easy to look at successful coaches and think that "they already have everything figured out and therefore it's easy to share knowledge for free". But the reality is that the more you help people, the more lightly they become to actually listen to your podcast episodes, look at your social media profile or Facebook Group or even look at your coaching package.
Having a growth mindset and constantly trying to help and serve people is going to change your business for the better.
I know that is exactly what happened to me, and I promise, helping others is never a bad idea. 
So, now armed with a model and a system, sit down right away and start crafting your next piece of content, and get down to helping people! 
That is truly the most powerful Secret marketing weapon ever created!
If you need help to get started, book a free strategy call here.
And if you are looking to create a great studio at home to shoot your next video in, go check our tutorial for that here. (BTW it can all be done for free with the things you have at home!)